Reopening Update
We are aware that many districts are slowly releasing their return to school plans.  Given the size and blend of public, private and charter schools in Newark, we would expect it to take longer than the suburbs.  We are patiently waiting for the release and our subsequent review of Newark's finalized plan.  We have been in constant contact with the all stakeholders throughout the process and learning from the Summer School pilot program. 
Enjoy your summer, safely. 
https://www.nj.com/coronavirus/2020/07/teachers-want-to-go-back-to-school-if-its-safe-but-they-worry-it-wont-be.html
---
2020-2021 Pay Days
As per NBOE, these are the pay dates for the 2020-2021 school year. Unless indicated, all pay checks are for ten (10) days. 
Our salary is spread out across not just the 188 working days, but also all paid days off.  For this year, that is 215 days for ten month employees in the NTU Bargaining Unit.
Also, all full-time staff are paid to the day, not a week behind. The "pay period" on top of staff's check often creates confusion about that.
September 4, 2020 (4 days)
September 18, 2020
October 2, 2020
October 16, 2020
October 30, 2020
November 13, 2020
November 25, 2020
December 11, 2020
December 23, 2020
January 8, 2021
January 22, 2021
February 5, 2021
February 19, 2021
March 5, 2021
March 19, 2021
April 1, 2021
April 16, 2021
April 30, 2021
May 14, 2021
May 28, 2021
June 11, 2021
June 25, 2021
June 28, 2021 (1 day)
Unless indicated, all paychecks are for ten (10) days
20 pay period @10 days + 1 pay period @ 4 days + 1 pay period @  1 days = 215 days
To calculate your daily rate, divide your salary by 215.
To calculate your weekly salary, multiple your daily rate by 10.
---
Distance Educational Program Workshops
The NTU's Distance Educational Program run by Silvia Pereira have been a huge success this summer.  It's been standing room only the last few sessions. The NTU will continue to offer online workshops on Tuesdays, Wednesdays, and Thursdays from 10 a.m. to 12 p.m on Distance Educational Programs.  If you are interested in signing up, check the bottom of this section
If you are unable to attend the live workshops, then please join the Distance Educational Program Google Classroom (class code: lq4jzft) where Silvia posts videos and resources to help guide you with the various platforms.  There are a lot of great links and material posted every week.  You will need to log on using your NPS email address.
Meeting link: https://nboe.webex.com/nboe/j.php?MTID=m8e3e31433404099144abf3c9fe848a26
Meeting number: 120 577 6290
Password: training2020
If you have any questions or concerns, please feel free to reach out to NTUWorkshops@newarkteachersunion.com
---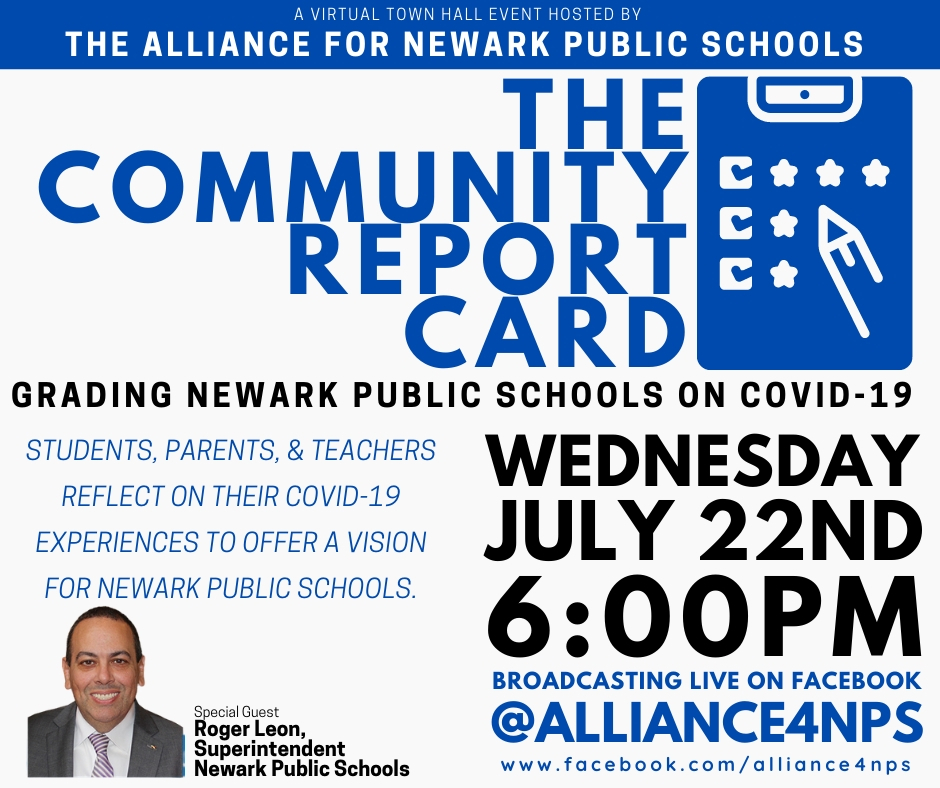 Dear AFT member,
Many of us are still struggling under a mountain of student debt, making it difficult to make ends meet each and every month, particularly during these difficult times. That's why AFT has taken on the student debt crisis as a union issue. AFTNJ has partnered with Public Citizen to push for better state laws to hold student loan servicers accountable and protect student loan borrowers' rights.
We are taking a new look at whether AFTNJ members who have tried to access federal loan forgiveness have been harmed by student loan servicer misconduct. Some AFT members have participated in lawsuits against student loan servicers who systematically gave public servants, including our members, inaccurate information about their eligibility for income-driven repayment plans and the Public Service Loan Forgiveness Program. If this has happened to you, please take this survey today.  We are especially looking for members who meet the following criteria:
Made payments on federal student loans;
Work full time in a public school, for the government, or for a nonprofit organization (including non-profit hospitals);
Tried to access the Public Service Loan Forgiveness program by speaking with your student loan servicer;
Have been discouraged from applying, told to apply later, denied loan forgiveness, misled about qualifying payment plans or loan types, or told that you qualify but later have missing or non-credited payments; and
Lived in New Jersey during the time you've made payments on student loans.
If this sounds familiar and you would be interested in learning more about potential legal action, please take a moment and complete this survey.
If you share your contact information, AFT will follow up with you. Any information you share will be kept strictly confidential unless you give your express permission.
Please do not hesitate to reach out if you have any questions.
Thank you,
Randi Weingarten / AFT President
Donna M. Chiera / AFTNJ President
---
Chapter 78 Benefits Update
The State Senate and Assembly have come to an agreement on a Chapter 78 relief bill. 
The bill proposes the creation of new insurance plans which would be available to ALL education employees in the state. This includes districts that already have Chapter 78 relief and staff in districts that are not currently part of the School Employees Health Benefits Plan like Newark. Staff who CHOOSE to go on to those plans would have their benefits contribution set as a percentage of their salary, NOT paying a portion of the benefits themselves. On average, this will save employees around $2000-4000 a year. All new hires will be automatically placed on these plans, and all retirees will be moved to these plans as well.  
As a retiree (or future retiree) does this mean I will have to pay for my benefits now?
Chapter 78 created tiers for retirees based on years of service and when they were eligible for retirement. These tiers are not changing. If you are (or will be) on a tier that does not require any payment for your benefits, you would continue to not pay for your benefits. If your tier does require payment for benefits, that payment would fall under the Chapter 78 Relief guidelines, so you would be paying less than you would have previously.
As an active employee, do I have to move to these new plans?
The state will be reducing the number of plans available. For districts in the School Employee Benefits Plan, staff would still be able to use NJ Direct 10 or have the option to move to the new plans. For districts who are not in the School Employee Benefits Plan (including Newark), they would be required by the law to create plans equivalent to these new plans.
If you stay on an existing plan, you would still be under Chapter 78 or whatever is locally negotiated to replace Chapter 78.  Staff who choose to go on to these new plans would have their benefits contribution set as a percentage of their salary, NOT paying a portion of the benefits themselves.
According to NBOE calculator, currently a Newark teacher making $100,000 is paying $9,696.20 for their family plan (and that is without the prescription which bumps that number up to $11,772.40). Following the new model, a Newark teacher making $100,000 would be paying: $7,800 for their family plan (and that includes prescription).
What are the components of the plans?
Starting in September 2020, the details of the newly-developed plan are as follows:
- In network
·  $10/$15 copays in network (general/specialist)
·  No deductible.  
·  Caps of $500/$1000 for any "co-insurance" costs per year (single/family)
·  $125 for emergency room, waived if admitted.  
·  Prescriptions are $5/$10 generic/brand with caps of $1600 and $3200 (single/ family).  
Out of network has a 30% co-pay with annual caps of $2000/$5000 (single/family).  
For this plan, a staff member making less than $40,000 would pay 1.9% of their salary for single coverage, 3.3% for family coverage. A staff member making more than $100,000 would pay 3.6% of their salary for single coverage, or 7.2% for family coverage. If the Chapter 78 cost would be cheaper, that is what they would pay.
Garden State Plan
In the 2021-2022 school year, there would be a "Garden State" plan made available which would only cover doctors in the state of New Jersey. The details of this plan are still being developed, but the contribution percentages would be half of what we listed above. As mentioned above, for districts who are not in the School Employee Benefits Plan (including Newark), they would be required by the law to create plans equivalent to the Garden State Plan for the 2021-2022 school year.