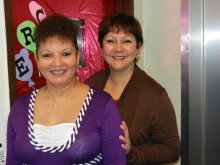 NTU EDUCATION RESOURCE CENTER HOURS FOR 2015-2016
The Resource Center will be open from September 2015 through June 2016. Our hours are Monday, Tuesday & Thursday from 3:30pm until 5:30pm. On Wednesdays the ERC will be open later from 3:30pm until 7:30pm.
What can you do at the Ed Resource Center?   You can make copies, design bulletin boards; laminate material, get assistance with poster printing, lesson and unit plans and Ellison Machines. We have a computer lab and tutorials for you to use.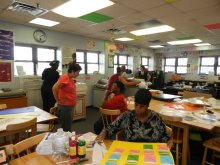 Or, you can just come in for mentoring, professional camaraderie, collaboration and assistance from veteran professionals.
This year, the Educational Resource Center will be continuing to run workshops afterschool.  Computer classes will be coming soon.  Watch our homepage for more information.