​
Reminder!  Set your social media page to the NTU logo below!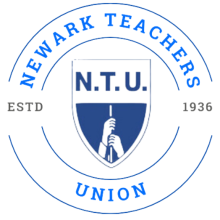 On November 6th to 10th, we will be doing " 

NOTHING FREE FROM ME" 

week!  More info to come next week!
---
Click here for this week's NTU Update
In This Issue:
1) Protecting our rights
2) Evaluation the admins
3) NTU Membership Meeting
4) NBOE Open Enrollment for Benefits
5) NTU Member of the Week
And Much More!
 
---
​